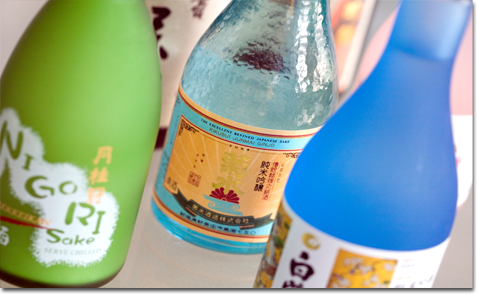 Here at Iron Wok we offer a full service bar with a wide array domestic and Asian imported beers, high quality sakes, top shelf spirits, cocktails, and imported gourmet Dilmah teas. We have an extensive wine list featuring domestic and foreign top brand red, white and sparkling vintages. Our signature specialty martinis come served in their own shakers and provide the perfect complement to any meal.
BEER


DOMESTIC BOTTLES
Bud Light (16oz) $6.00
Budweiser (16oz) $6.00
Coors Light $5.00
Michelob Ultra $6.00
Miller Light $5.00
MGD $5.00


IMPORT & MICRO BOTTLES
Harbin (20.3 oz) $8.00
Singha (21.3 oz) $7.75
Tsing Tao (20.3 oz) $7.75
Asahi (21.4 oz) $7.75
Sapporo (20.3 oz) $7.75
Samuel Adams $5.50
Amstel Light $5.50
Guinness $5.50
Heineken $6.00
Corona $6.00
O' Doul's $4.50 (Non-Alcoholic)


DRAFTS
Kirin $4.50
New Castle $4.50
Sapporo$4.50
Stella Artois $4.50
Bud Light $4.50
Hefeweizen $4.00
SPECIALTY TEAS


Moroccan Mint Green Tea
A pleasing all natural combination of gentle Green Tea and the sweet fragrance of peppermint leaves.
The Original Earl Grey

This original Earl Grey Tea offers a rich and strong brew, enhanced with oil of Bergamot; it is a distinctive and unique flavour.
Italian Almond
A medium strength Ceylon Tea, mildly fragrant, with a slightly sweet almond finish. Ideal taken with sweet cakes and pastries.
Rose with French Vanilla
A seductive tea that embraces the sweet floral aroma of rose petals. Tinged with the flavour of French Vanilla this is a gentle and feminine brew.


Pure Chamomile Flowers
Chamomile is often enjoyed as a relaxing, naturally caffeine free infusion before bedtime, with its soothing aroma and very delicate flavour.
Green Tea with Jasmine Flowers
A mild and delicate tea with a pronounced Jasmine aroma. A delicious palate cleanser after strong tasting or rich food.